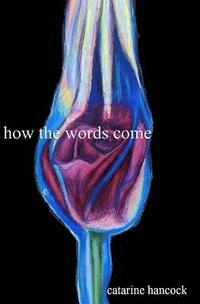 Originaltitel: how the words come
Sidor: 166 (Häftad)
"how the words come tells the story of overcoming the aftermath of an emotionally abusive relationship. The collection is separated into two parts. The first part, titled 'the broken and the bruised' dives into the pain and heartbreak one feels while dealing with the trauma an abuser leaves in their wake. The second part, titled ' the happy and the healed' is filled with lighter, positive, and empowering poetry, embodying the strength and joy one finds in new love, in healing, and finally, in forgiveness. There are also pieces covering topics like feminism, gun control, the act of writing itself, and self-love throughout the entire collection."
Den här diktsamlingen köpte jag till stor del för att beskrivningen handlade lite om psykisk misshandel och jag ville läsa något jag kunde känna igen mig i, hämta tröst och styrka ifrån. Men den var inte riktigt vad jag trodde.
Författaren skriver riktigt bra och vackert. Det känns. Men jag kan inte känna igen mig så mycket som jag trodde eller hoppades på. Och ibland blir det ju bara så eftersom upplevelser och känslor är personliga och man kan inte koppla med alla även om man varit med om liknande saker.
Men jag kunde ändå uppskatta samlingen och hennes språk. Och vissa dikter var verkligen fullträffar, det var bara inte så många som jag trodde att det skulle vara. Vissa dikter är korta och andra riktigt långa. En del texter skulle jag kanske inte kalla dikter heller, men jag vet inte vad som är riktigt rätt ord för dem. En av dem som är längre heter
10 facts about abusive relationships (what i wish i'd known)
och första punkten går så här:
"1. it's not always loud. it's not always obvious. the poison doesn't always hit you like a gunshot. sometimes, it seeps in quietly, slowly. sometimes, you don't even know it was ever there until months after."
Det är en vacker bok och jag är glad att jag har den även om den inte riktigt var vad jag hade hoppats på från början.