Laying in Bed - book you could/have read in a day.
Jag tittar på min hylla med olästa böcker och tror att jag skulle kunna läsa Det här kommer göra ont av Adam Kay på en dag. Pocketversionen har bara 243 sidor.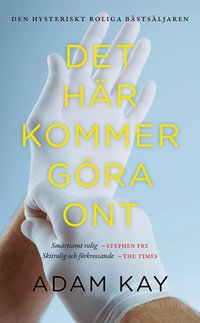 Snacking - guilty pleasure book.
Jag har ju inga böcker jag egentligen känner mig "guilty" över att läsa. Men Sagan om Isfolket kanske passar.
Netflix - series you want to start.
Jag har en serie av Christian Jacq i bokhyllan. Jag fick bok tre och fyra av pappa för jättelänge sedan. Men eftersom jag inte hittade ett och två så blev de inte lästa. För några år sedan fick jag äntligen tag på dem och vill verkligen läsa dem snart.
Deep Clean - been on your TBR for ages.
Serien i förra svaret skulle kunna passa här också. Men jag tar När perfekt inte duger istället. Den fick jag av en kompis för ganska många år sedan och jag skäms lite för att jag inte har läst den ännu.
Animal Crossing - book you recently bought because of hype.
Jag och kollegorna har då hypat över Maja Lundes nya bok, Przewalskis häst så jag säger den.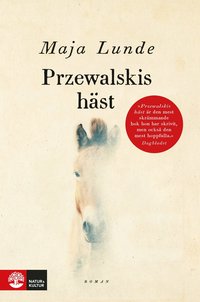 Productivity - book you learnt from or that had an impact on you.
Felix Ever After av Kacen Callender lärde mig väldigt mycket och är dessutom riktigt bra.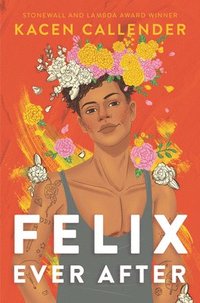 Facetime - A book you were gifted.
The Turn of the Key
av Ruth Ware. Den fick jag julklapp av Jennifer på
Jenlovebooks
!
Self Care - what is one thing you have done recently to look after yourself.
Jag försöker att verkligen ta vara på mina lediga dagar. Se till så att jag sitter och läser och tar det lugnt. Försöker att inte vara konstant stressad som jag annars lätt är även om jag inte har massa saker att göra. Och njutit av solljuset som äntligen börjat hitta tillbaka! Jag längtar till det börjar värma också.
BONUS - name a book coming out soon.
Vår bästa tid av Kiley Reid kommer ut i april och den vill jag verkligen läsa!