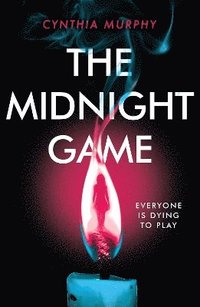 Originaltitel: The Midnight Game
Sidor: 354 (Häftad)
Ålder: Unga vuxna
"Rules of The Midnight Game: Do not turn on the lights. Do not go to sleep. Do not leave the building. When a group who have met on a creepy Deddit thread decide to meet in real life, they only have one plan in mind: they are going to summon the Midnight Man. And once you start the Midnight Game, you must finish it - there's no other way out! Six strangers. One night. But how many survivors?"
Det här var perfekt underhållning! Riktigt spännande och lagom läskig skräck från ungdomshyllan.
Har man koll på lite övernaturliga lekar som ofta nämns i olika creepypastaberättelser kommer man känna igen en del som nämns i The Midnight Game. Titeln i sig är en speciell lek men flera andra tas också upp och det var lite kul att inse att jag kände igen de flesta.
Jag sträckläste nästan hela boken under en kväll, den är otroligt snabbläst, har korta kapitel och ibland finns det chattloggar med och de går väldigt lätt att läsa igenom. Vi får följa flera olika perspektiv, kapitlen hoppar mellan de olika karaktärerna. Vissa är lätt att tycka om, andra känner man sig lite avig mot och andra är svåra att läsa av.

Jag tycker handlingen är snyggt upplagd och den bjöd på många svängar fram och tillbaka. Det är en bok som hade varit väldigt kul att se som film. Nu är jag nyfiken på att testa fler böcker från Cynthia Murphy!