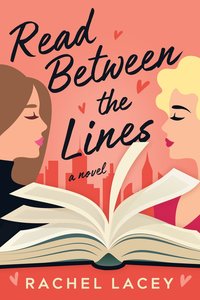 Originaltitel: Read Between the Lines
Sidor: 317 (Häftad)
"Books are Rosei Taft´s life. And ever since she took over her mother´s beloved Manhattan bookstore, they´ve become her home too. The only thing missing is her own real-life romance like the ones she loves to read about, and Rosie has an idea of who she might like to sweep her off her feet. She´s struck up a flirty online friendship with lesbian romance author Brie, and what could be more romantic than falling in love with her favorite author?
Jane Breslin works hard to keep her professional and personal lives neatly separated. By day, she works for the family property development business. By night, she puts her steamier side on paper under her pen name: Brie. Jane hasn´t had much luck with her own love life, but her online connection with a loyal reader makes Jane wonder if she could be the one.
When Rosie learns that her bookstore´s lease has been terminated by Jane´s family´s business, romance moves to the back burner. Even though they´re at odds, there´s no denying the sparks that fly every time they´re together. When their online identities are revealed, will Jane be able to write her way to a happy ending, or is Rosie´s heart a closed book?"
Har ni sett filmen You´ve Got Mail? I så fall känner ni nog igen temat i den här boken en del. Bokens berättelse är bara lite mer modern med twitter istället för mail och med två kvinnor som huvudkaraktärer.
Filmen har alltid varit en favorit hos mig så det är inte konstig att jag gillar boken också. Det är spännande att se författarens egna twist på allt. Hon gör den verkligen till något eget trots att den är inspirerad av filmen.
Jag gillar karaktärerna och hur de utvecklas, både var för sig och tillsammans. Den var lättsmält, charmig och jag älskar kärleken till böcker som genomsyrar hela berättelsen.