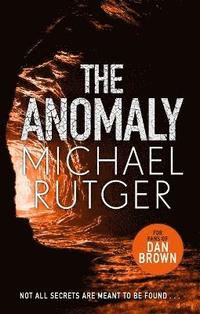 Originaltitel: The Anomaly
Sidor: 435 (Häftad)
Serie: The Anomaly Files (del 1)
" A team of explorers seek ancient treasures, hidden in a secret cave. At first it seems they will return empty handed. Then their luck turns. But the team's elation is short-lived as they become trapped there in the dark, with little possibility of escape. Then events take an even more terrifying turn. For not all secrets are meant to be found..."
The Anomaly är en bok jag aldrig hade hört talas om innan jag fick den av Josefin! Det är alltid så roligt när okända böcker hittar sin väg till mina bokhyllor, det blir ett extra stort äventyr att börja läsa och inte ha någon aning om vad man ger sig in på.
Och vilken resa den här boken tog mig med på! Det är klaustrofobisk, spännande, smart och oväntat. Jag brukar säga att rymden och havet är det som skrämmer mig mest, men att bli instängd i en grotta kan nog ha tagit platsen som nummer tre på listan. Speciellt den här grottan...
Under berättelsen får man följa ett team som ska göra en tv-serie om underliga och mystiska saker och platser och det känns verkligen som att boken skulle göra sig bra som film eller serie! Jag hade absolut kollat.
Jag hade aldrig kunnat förutsäga svaret på mysteriet, det kändes väldigt annorlunda och gav det hela en unik twist. Nu är jag väldigt sugen på att kolla upp fler böcker från samma författare!